A guarantee for Governance with added value!
Certified Board Member (CBM)
A proof of professionalism for all hard working board members who take their role serious, who invest in knowledge and energy and who are continuously aware of their corporate social responsibility. That is the reason to start with the Register Certified Board Member (RCBM), to be able to see the professional intention of the applicant applying for the job. A unique initiative in which The Netherlands is ahead in Europe. Startingpoint are the European norms for competency and capability (EQF/ESCO). In which experienced fellow board members are assessing each other on living up to these standards.
It is time for Board Members to regain a positive image!
Ahold, Vestia, INHolland, Imtech, MeaVita and Amarantis. We cannot ignore it, all examples of administrative blunders. With a ditto negative image for board members and members of the supervisory board. Wrongly, we can all agree on that. Because there are more than enough positive examples.
A RCBM certificate is not a guaranty to prevent governance mistakes. But it does guarantee that the person involved:
realizes that being a board member or supervisory board member is not a profession you do 'on the side'
knows that it is a profession in which you must continuously invest in keeping up with your knowledge and skills
wants live up to a broad corporate social responsibility and respects the RCBM code
is willing to invest time in intervision with colleagues
The RCBM certificate therefore represents self-reflection and personal development.
After submitting the requested basic information the candidate will be invited for an assessment with 2 assessors who will evaluate the application based on several criteria that show the capability for a board function. By proven capability the RCBM certificate will be given and registration in the Register will follow. The certificate is valid for 3 years, and can be renewed by means of reassessment.
In the brochure (that can be downloaded) information about applying for the certificate "Certified Board Member" (CBM) is provided. The Register Certified Board Member (RCBM) is public and accessible to all whom are active in the field of Governance and Leadership.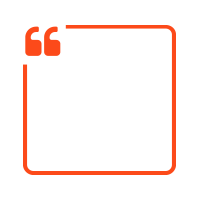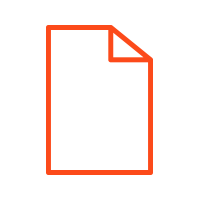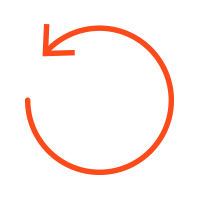 | | | |
| --- | --- | --- |
| DESCRIPTION | FIRST ASSESSMENT | RE-ASSESSMENT |
| Knowledge and skills in the field of business administration (minimum EQF level 6), obtained from an educational program and/or relevant experience | | |
| Minimum of 5 years of work experience in managing organizations | | |
| Being able to apply the act "bestuur en toezicht rechtspersonen" (wetboek 2 BW), attested from a followed basic Governance program | | |
| Willingness to continuously invest in knowledge and skills | | |
| Behaviour (Board room dynamics) | | |
| Competencies | | |
The following education in the field of Governance and Leadership (not limited) serves as proof of knowledge for EQF 6 and higher:
International Directors Programme*, Insead
Governance Essentials, NCD Academy
Commissaris en Toezichthouder, EESA/Erasmus Universiteit
Nyenrode Commissarissen Cyclus*, Nyenrode
Commissarissen en Toezichthouders Programma*, TIAS School for Business en Society
In addition to the above listed Governance programs, on the request of a provider, via the Reviewing Committee RCBM, also other programs may serve as proof of knowledge. The named programs can be compensated by work experience, therefore such programs are not relevant in all cases.
Governance opleiding Commissarissen en Toezichthouders**, Wagner Group
Governance, Organisatie en Management***, VU Amsterdam
Authentieke en Effectieve Commissaris en Toezichthouder****, Governance University
*Sufficient knowledge of Governance as prerequisite for certification
** New Wagner program since 2015 suffices
*** Must have completed a minimum of 3 programmes for certification
****GOV University has multiple programs, each candidate's knowledge will be reviewed to see if it's sufficient.

Required competencies candidate
The candidate must possess at least the following competencies:
Being able to work in a team setting;
Being able to confront behaviour;
Being able to anticipate;
Management sensitivity;
Integrity;
Judgement / constructive and critical view;
Independency;
Self-knowledge.
For the assessment the following documents must be presented:
Copy of a valid passport or driver's license;
Proof of education/experience (proving EQF Business Administration level 6 or higher);
Proof of a completed basic education in Governance
Proof of work experience;
Overview of primary positions / secondary positions;
VOG (certificate of good conduct) issued within 1 year of registration date. To be issued by your municipality. If requested we can send you a request form.
Permanent education and PE points
Permanent education (PE) is mandatory for Certified Board Members. It is meant to maintain the person's basic knowledge and to keep up with developments within the profession.
For the annual educational standard a minimum of 15 PE points must be obtained each year. The candidate is responsible for keeping track of the PE points and handing it over annually.
Educations/courses can be brought to our attention for evaluation.
Application and follow-up procedure
The procedure is done by the administration of the NCD (Nederlandse vereniging van Commissarissen en Directeuren). The NCD is a member of ecoDa, the European directors' association. The EU norms for certification will be followed. The procedure is anchored independently. A seperate Committee will review the qualification of educational programs, Assessors will review (in pairs) the application based on several criteria. The Committee Objection will review the possible objections.
Please download the brochure for more information on the application and follow-up procedure.
Costs of (re)certification CBM
The one time cost of certification for 3 years is € 695,-. The renewal fee after three years is € 125,- (for another 3 years). All of the above amounts are without the valid VAT.
All personal information of the applicants and certified persons will be handled confidential. Data will not be used for purposes other than the certification process. With the stored data the Act on Privacy will be respected.
Register CBM
Amersfoortseweg 98
3941 EP Doorn
The Netherlands
+31(0)88-623 2399
The RCBM Code of Conduct can be downloaded here